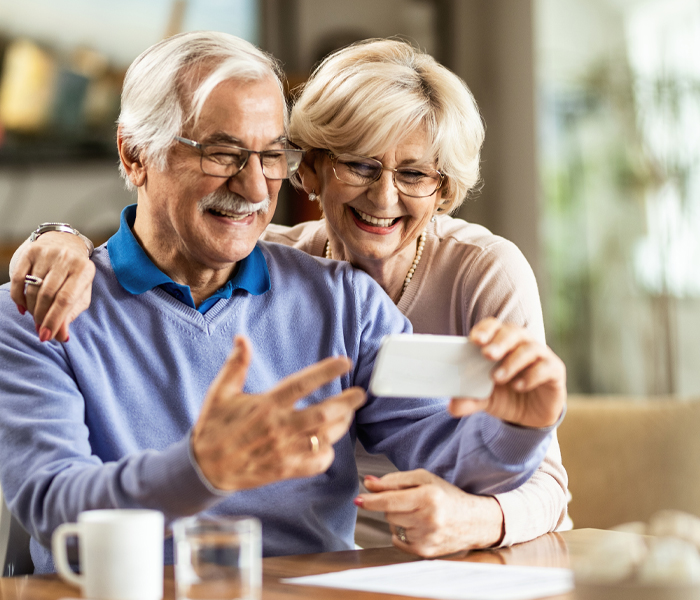 compare entrance fees
and monthly fees
If you want to secure your financial future and leave a legacy for your family, moving to a retirement community like Moldaw can be a smart decision. Your monthly costs will be much more predictable than they would be if you were living at home. Expenses like your mortgage, property taxes, utilities, and maintenance, among others, are no longer necessary. One monthly fee covers most expenses in our community.
Your one-time entrance fee, which may be 85% refundable, provides you with peace of mind, knowing that not only will you be assured care should you need it in the future, but you'll also be providing your children with a legacy for the future.
View the starting entrance fee and monthly fees for our community residences to see how the Moldaw lifestyle fits your needs and budget.
Independent Living Apartment
Costs at a Glance
85% Refundable Entrance Fee Plan
Name
Style
Sq. Ft.
Entrance Fee*
Monthly Fees**
 
 
 
One Person
One Person
Arbus
One Bedroom
700
Starting at $710,000
$4,156
Mahler
One Bedroom
760
Starting at $763,000
$4,156
Bernstein
One Bedroom
780
Starting at $861,000
$4,156
Newman
One Bedroom
875

Starting at

$867,000

$4,860
Chagall
One Bedroom + Den
900
Starting at $985,000
$4,954
Douglas
Two Bedrooms
1,090
Starting at $1,172,000
$5,763
Hellman
Two Bedrooms
1,150
Starting at $1,189,000
$6,134
Einstein
Two Bedrooms
1,150
Starting at $1,189,000
$6,134
Friedan
Three Bedrooms
1,600
Starting at $1,715,000
$8,581
*Add $35,000 to Entrance Fee for second person.
**Add $1,298 to Monthly Fee for second person.
Each apartment is allocated one parking space, which may be rented for $125/month or leased for a one-time fee of $10,000 (non-refundable).
Pricing effective January 2021
For more in-depth financial information, please contact one of our sales representatives at 650-433-3600.